Hotel I Due Cigni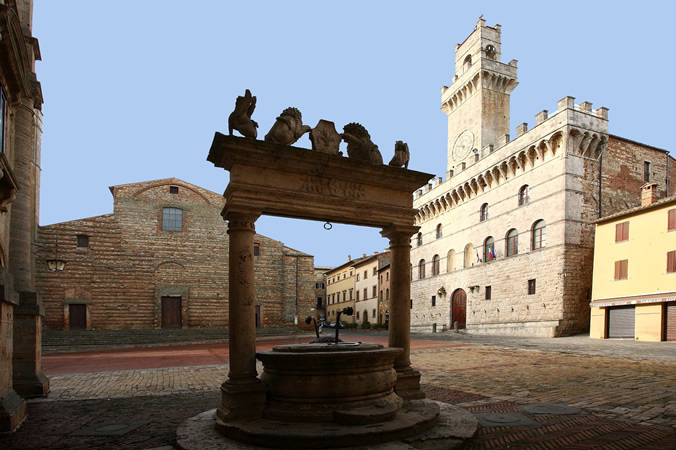 Hotel I Due Cigni, thanks to its strategic position that see it a walking distance from Terme di Montepulciano and Lake Trasimeno, where you can find the town of Castiglione del Lago, is the ideal base for your Holidays in Montepulciano and you can use it for to exploit all the possibilities offered here for your wellness.
Choose the Wellness in Montepulciano meaning, in fact, to have affordable agreements with the spa that? is very close, and take advantage of the convenience of the location in the Tuscan hills, among which is contained the suggestive basin that it apart as relax Hotel with Pool Montepulciano.

Montepulciano is a town in the Tuscan hills with a thousand resources, that? in addition to the places and really unique landscapes is also known for the Vino Nobile di Montepulciano.

But the possibilities offered by this B&B in Montepulciano for a weekend at the Spa of Tuscany doesn?t stop here, enjoying the property to be also a short distance from Terme of San Filippo, close to Terme of Chianciano, renowned throughout the region and also at the national level for the quality of its water and the health of the services offered,that you can easily reach in order to relax, perhaps taking advantage of the new Terme Sensoriali of Chianciano.

Even the Terme of Val D'Orcia, that including Bagno Vignoni and Bagni San Filippo, enclose singular town, surrounded by beautiful nature including dive, to rediscover the wellness the synergy of the body with the surroundings. Also unique is to the Hotel proximity to Montalcino and thermal Spa, with the ability to easily combine the well-being of the body to the pleasure of the palate, given the culinary excellence of the area.

Ideal as a 3 Star Hotel in Montepulciano, Hotel I Due Cigni features all the services and amenities necessary to facilitate your stay and your every need, including private parking and the beautiful pool, making it perfect for your Weekend in Tuscany, during which you will have the opportunity to explore comfortably and with maximum convenience Pienza and the nearby Siena.