THERMAE OF VIGNONI A JOURNEY BETWEEN PAST AND WELLNESS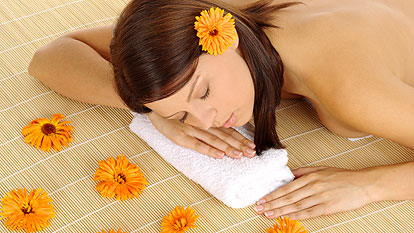 In the heart of Tuscany countryside, in one of the most unique countries in the Val d'Orcia it is Bagno Vignoni (SI). The classical square of the village is replaced by a large pond framed on three sides by high walls more than a meter and a half, where it flows into the thermal water at 49 ? from a deep underground aquifer 1,000 meters of volcanic origin.

The water enriched with mineral salts contained in the subsoil has miraculous properties. With the aeresol, mud therapy and bath therapy, that are practiced in the Terme di Bagno Vignoni, they treat diseases such as osteoporosis, rheumatism, osteoarthritis, respiratory diseases.

The Terme di Bagno Vignoni, at Piazza del Moretto number 12 is a municipal settlement agreement with the health service. To access the contracted care must have the medical request containing the disease and course of treatment. Inside the structure there is also a spa offering anti-stress massage, shiatsu, beauty massage, mud baths, lymphatic drainage and by appointment you can do with electromedical instruments practices.
When one draws close to the waters of Terme Bagno Vignoni it immersed in a natural washing with regenerating effect on the skin. The steamed combined sludge and heat produce an exfoliating effect on the epidermis. The steam bath is a long pause magical abandonment before a massage or beauty treatment.

Thermae have neither an exercise pool or hotel. To find a hotel to Terme di Bagno Vignoni we have to move out of the spa town. For those who decide to leave the village can stay at the Hotel Due Cigni Sant'Albino (Montepulciano). The Hotel is not far from the Municipal Spa, about twenty kilometers, passing through Montichiello (the shortest route). To those who follow this path come smells migrants from the hills. The landscape seduces any look, with its vineyards assembled in rows and its medieval buildings. Nature feeds on perfumes agitated in any season of the year.

Hotel fully meet the needs of tourists who want to unwind in the spirit and in the body.