SPA TOURISM IN TUSCANY: TERME DI MONTEPULCIANO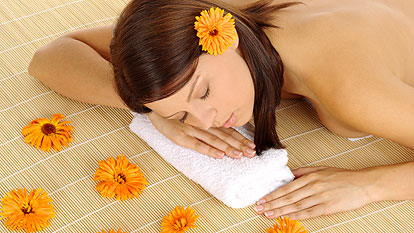 If the scenery is lovely and charming the show can only succeed in the best way, in fact nestled between the Val D'Orcia and Chiana Valley, one of the most beautiful and magnificent of Tuscany, there are the famous Terme di Montepulciano. In an area where nature reigns offering lush landscapes bordered by rolling hills and pulsing, offering an atmosphere of relaxation and tranquility. S.Albino in perfect harmony with nature is the ideal destination for spa tourism in Tuscany, where healing waters gush of mineral nature tapped at 132 meters above the ground and channeled in different nursing wards without exposing them to air in order to preserve the therapeutic qualities of the sulfur in the natural state, keeps anticatarrhal properties, antiplastic, hypoallergenic and antiseptic.

The hotel Due Cigni is a few steps from the Terme di Montepulciano characterized by an orthopedic and vascular rehabilitation center, a specific center for the treatment of rheumatic diseases and other specific areas, such as an inhalation department for the treatment of respiratory and pulmonary tract.
And yet, in the spa, you will find large pools with different hydro, pediatric and also an area specific programs for the care of the skin and of female genital tract, cosmetic medical treatments for the body and relaxing programs such as mud baths and massages for physical well-being and health of mind.

The Hotel Due Cigni boasts a strategic location being close to the most beautiful spas in Tuscany responding optimally to the new demand for tourism, spa tourism. The Terme di San Casciano, famous for its muds, baths in natural pools, whirlpools in the waterfalls, thermal inhalations, and beauty programs targeted for the body and face made with specific cosmetic lines "Fonteverde" containing a blend the fundamental thermal substances for beauty and skin health.

Not far from S. Albino in the wonderful town of Chianciano is the namesake spa dedicated specifically to the liver cure, famous for Carbonated baths, mud baths, and for hosting a major center of physiotherapy, a cosmetic medicine department, angiology and an Anti-Stress Center.

The nearby Terme di San Filippo characterized by a beautiful natural setting among lush vegetation that produces one impressive waterfalls that give the space a charitable nature tub, the sulphurous-sulphate-bicarbonate waters for the treatment of rheumatic diseases, skin and streets breathing.

Here you will find other Utilities for Holidays in Montepulciano.