OUR HOTEL NEAR TRASIMENO LAKE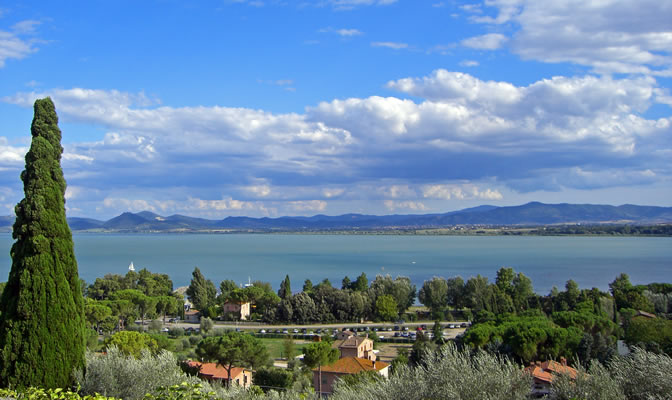 Blue heart of Umbria, Trasimeno Lake is a long history, large 128 square kilometers and deep by 4 to 6 meters, and is located just 40 minute drive from our hotel in Montepulciano, which then allow you to reach easily and lowering yourself inside the atmosphere of tranquility that surrounds him.

Place of fascinating and breathtaking beauty, the Trasimeno is the background of romantic stories and legends, also because of the grace that distinguishes the profile and the lush nature that surrounds it, so that was quoted for these very characteristics from both poets and artists world famous, such as Goethe and Stendhal.

Charm, but also lush nature that protects access, so precious that it has been enclosed in a regional park, the largest among the six counts the Umbria region, also because of the unique peculiarity of its flora and fauna, unique in Europe.

Reaching Trasimeno from our hotel in Montepulciano you can practice one of the many outdoor sports who find an optimal background, like sailing or water skiing, thanks to the presence of numerous schools and docks equipped for lovers of these activities.

And for lovers of relaxation, it will be ideal to sunbathe and enjoy a bathing day on the lake, admiring those who walk in windsurfing, in the distance.

Our hotel near the Lake Trasimeno is ideal accommodation to enjoy a visit to the Trasimeno, and also to relax when they get back. If your holidays made with us can give you many unforgettable moments: let us help to build it just like you want.