WEEKEND IN TUSCANY BETWEEN THE SECRETS OF THE COLLINE SENESI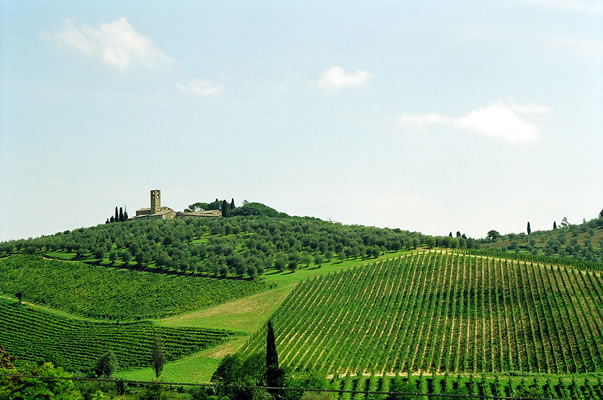 Hotel Due Cigni rises in S.Albino close to the most beautiful places of Tuscany, towns and beautiful timeless city rich in history and culture, which attest to the passage of centuries and eras that marked the history of the city, making them popular in world. A few kilometers from the hotel don?t to be missed Montepulciano, a medieval town characterized by mansions and historic monuments. Piazza Grande is the cultural center and the city's aggregation, from which starting smalls streets and roads featuring by cobblestone eroded by centuries of passage.

A succession of history and different periods are present in buildings and residences that we can admired, the Palazzo Comunale and the Palazzo del Capitano del Popolo are the examples of the '300, Palazzo Contucci dates back to ?500. It also stands in the square Pozzo De? Grifi e dei Leoni from the first half of the ?500 from the elegant Renaissance style.At the foot of the Montepulciano hill rises on Greek foundations, the picturesque church of San Biagio is surrounded by a large lawn and topped with a beautiful dome. And even 300-500 we passed to buildings and churches such as the '700 and' 800 as the wonderful Chiesa del Ges?.

Not to be missed is the spectacular city of Siena, a real historical museum an plein air. Starting from Piazza del Duomo you can admire the majestic Cathedral of Santa Maria Assunta, built on an existing building in the mid-twelfth century, built on a Latin cross with three naves and covered with marble with white and black two-tone bands that recall the coat of arms heraldic of Siena. Wonderful is the fa?ade in Roman-Gothic style covered with marbles of different colors, with rich sculptural decorations.

The route continues towards Piazza del Campo which represents the point at which converge the three hills on which stands the city of Siena. The square, semi-circular shape, which resembles a shell, is surrounded by mansions and noble palaces. The square is divided into sectors, recalling the urban style of the '300 featuring white stone stripes which lead to the Public Palace wonderfully dominated by the Torre del Mangia. The square, as in the days of the Middle Ages is still the cultural center and the city's aggregation, surrounded by one of the most beautiful Gothic architecture, the Public Palace, then the residence of the Signoria. And again, perfect and elegant example of Renaissance is Palazzo Piccolomini, while Loggia of the Merchants witness the transition from the Middle Ages to the Renaissance.

The route continues towards slightly more distant cities that need a visit for their uniqueness and beauty, these are Montalcino, San Quirico D'Orcia, Chianciano, Pienza and Cortona.