ENJOY OUR HOTEL ENOGASTRONOMICO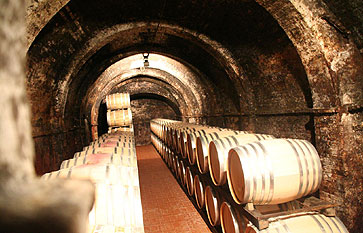 Tuscany, most famous region of Italy's wine, offers an itinerary and a trip type that for about ten years has seen an exponential growth as inserting a new trend in tourism, offering itineraries inside territories famous for viticulture, territories characterized by vineyards and cellars farm, from natural and historic sights of the resort, route called le Strade del Vino.

This itinerary offers the knowledge of history, nature, culture and the typical productions of the area, combining these elements to offer to the traveler a trip type called ?Turismo Enogastronomico?, for to give a value to rural development and the cultural offers, environmental and wine tourism, for to have a journey of history and culture.

There are a lot of Strade del Vino and paths that lead to the discovery of Tuscany's best wine-producing villages, offering tastings and advances of the new vintages, but, not to be missed are those paths immersed in one of the most beautiful places in the south-east of Tuscany , in Montepulciano, between Val D'Orcia and the Val di Chiana, a natural landscape without equal that realize one of the best of wine production in the region: Vino Nobile di Montepulciano.

In this location, the architectural beauty remained intact from the Middle Ages, from the luxury landscape and the priceless cultural heritage, are born great wine production, already famous in the ?500 and mention by writers and historians till, in the second half of the '500 the writer Francesco Redi defining the winemaking, in one of his work, ?D?ogni vino il Re?.The production of this excellent wine, that has a noble and long history, isn?t born in an randomness but by conformity and by desire to enhance the area where was born Vino Nobile di Montepulciano. Perfectly maintained is the historic cellars in the old town which always offer presentations, tastings and research programs to improve the product and to maintain and enhance the natural surroundings mother of this pearl of Tuscany.